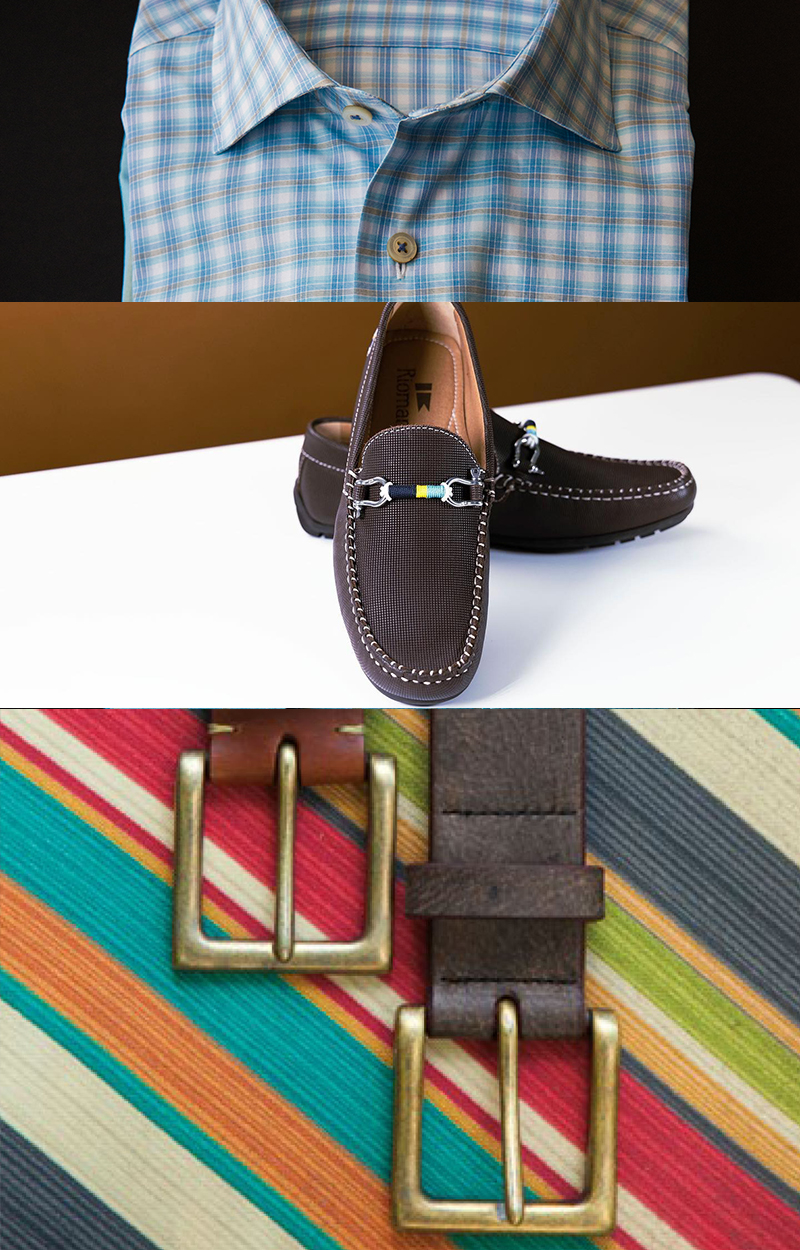 Event
Spring Party!
Date
May 14, 2022
Calder of Carmel, Torino Belts, Riomar
We'll go into summer in a big way with some incredible collections that have become customer favorites. There will be a taco truck and tequila cocktails from 12 noon until close.
Calder of Carmel
This collection has rapidly become one of the better sport shirts in the industry. It's no surprise. Mark Calder earned his stripes as a head designer for Robert Talbott. In a word, Mark's shirts are elegant, sophisticated and simply stunning. These shirts will be a welcome addition to your wardrobe.
Torino Belts
A great classic belt line that we have carried for years will be showcased at this event. Based in New Orleans, Torino creates beautiful belts and other leather goods that are an industry standard. During this show, you'll be able to custom create your own special accessories from a wide variety of leathers.
Riomar Shoes
We were most excited when we brought Riomar into our fold this past fall. It's a great driver made with a variety of waterproof leathers and suedes. The result is a durable shoe that works with denim, chinos and shorts. Plus you have the opportunity to customize your shoes with changeable bearings to show school allegiance, favorite colors, and even monograms!