Make no mistake, M. S. McClellan is rooted in the traditional, but we also have an affinity for the peacock in all of us.  Therefore, we present Harris Tweed loafers from Res Ipsa based out of Atlanta, Georgia.  Founded by two Georgia lawyers, Res Ipsa is a lifestyle brand designed to help people look better through timely updates to timeless styles.  These loafers are made from the finest fabrics according to precise specifications and by hand.  Nothing is left to chance as Res Ipsa is crafted with the highest quality.
We carry three versions of Res Ipsa loafers, all in Harris Tweed …. Rust Melange Tweed, Guncheck Tweed and Black Watch Tartan Tweed.
What to wear these with you ask…  Well, the rust tweeds would look smashing with denim or Hiltl trousers and a soft coat.  The guncheck tweed begs to be worn with gray flannels of all shades.  And if you're in the market for a knock out pair of loafers to wear with your tux…the Black Watch tartan is your shoe.  You'll find other reasons and occasions to wear these comfortable and slightly off beat loafers we're sure.  As the name of the company says…Res Ipsa Loquitur – "the thing speaks for itself."
Grab a pair and go forth boldly!



Res Ipsa Rust Tweed


Res Ipsa Guncheck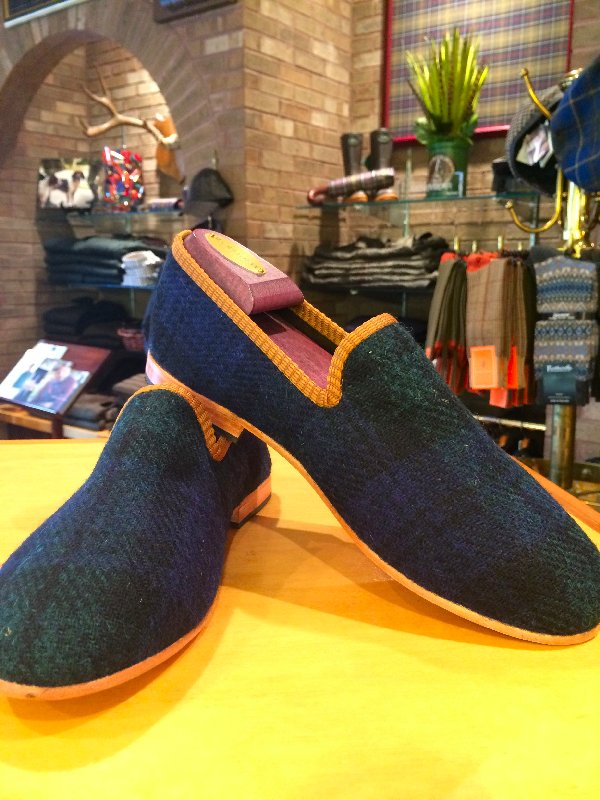 Res Ipsa Black Watch Tartan