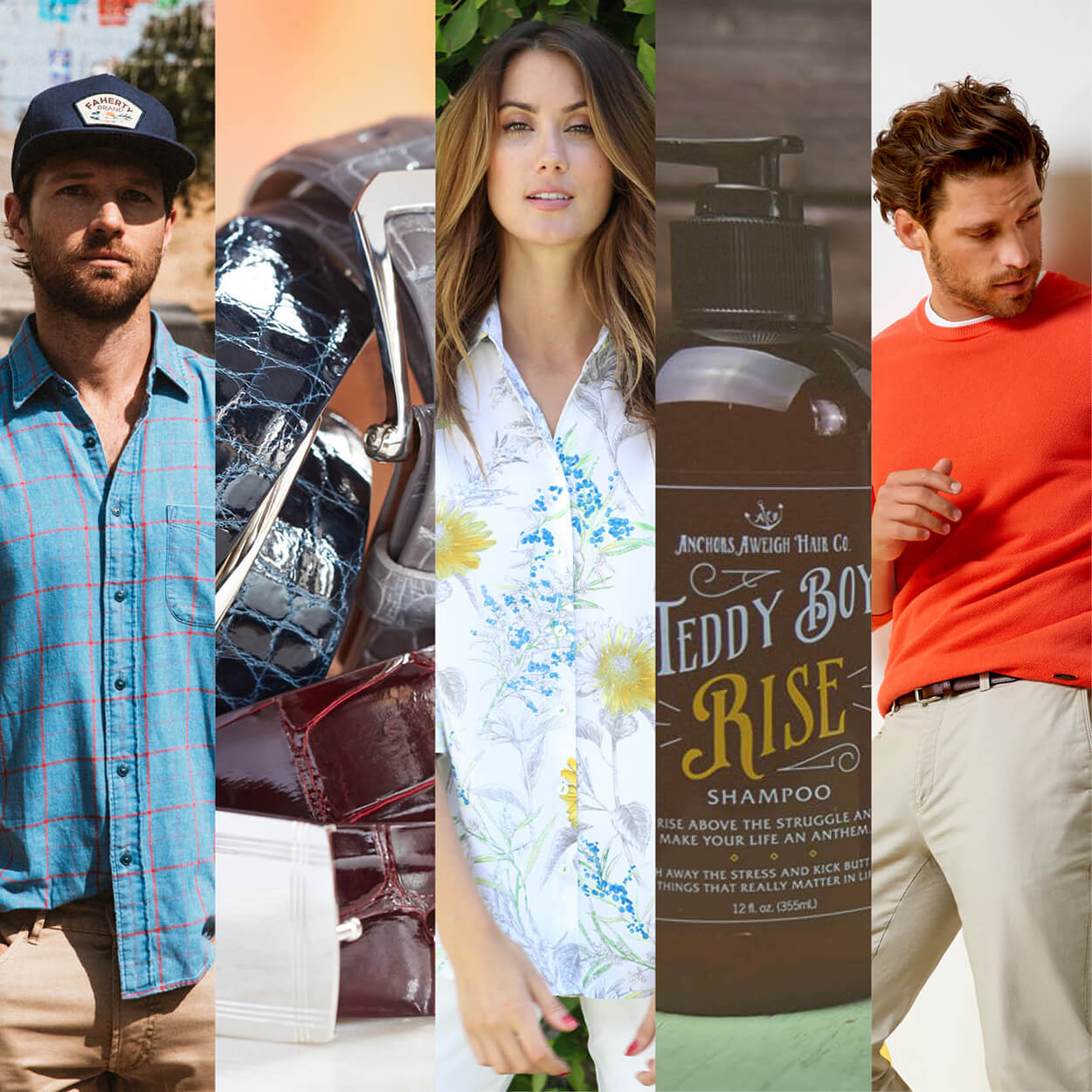 Event
M.S. McClellan Spring Party
Date
Event Cancelled
EVENT CANCELLED
Every season we like to throw down with fashion, food, and spirits. This spring is no different when we welcome some old friends, and a new local friend for a Saturday get together.
During the Spring Party, we will be hosting Brax, W. Kleinberg, Faherty, and Anchors Aweigh (in partnership with Saints and Sailors). Throw in Hinson Wu for the Ladies and you got a full-on party.
Brax has become the 5 pocket pant of choice for our gentlemen customers and for a good reason. Impeccable fit combined with luxe and performance fabrics is nothing short of a winning combination. No kidding; most men leave with three or more pairs. They are that good.
W. Kleinberg is an old friend that everyone looks forward to every season. Their belts are simply some of the best in the industry. Featuring supple calfskin; bison; suede; embossed leathers and exotic leathers, these are belts you will treasure. During this event, you can create the belt you've always wanted with all the details.
Faherty has become a favorite with many of our gentlemen for its West Coast attitude, unrivaled comfort, and a commitment to sustainability. Washed color palettes and a casual fit make this collection a go-to for your weekends or a relaxed workplace.
New to the line up is Knoxville-based Anchors Aweigh. Started by Ben Miller, Anchors Aweigh is a handcrafted hair product line that began in Miller's basement. It is a veteran-owned and operated company with a strong belief in product integrity and customer service. Some of us have tried the samples, and it's incredible stuff!
Ben will be joined by Saints and Sailors Barbershop. Opened in September 2019, Ben Richardson started a traditional community-based barbershop offering a variety of services including cuts, shaves, and beard trims. During this event, Saints and Sailors will be offering free trims.
Hinson Wu is one of our favorite people and a HUGE hit with our lady customers. For more information, see Hinson's event entry for April 24.
We will have lunch and cocktails out front from 12 on.